Has anyone been to the Getty museum in LA? That place is pretty awesome. The security guards like to watch our weird poses in-front of the pictures.
Denim Vest: Unknown, Jeans: Guess, Shoes: Goodwill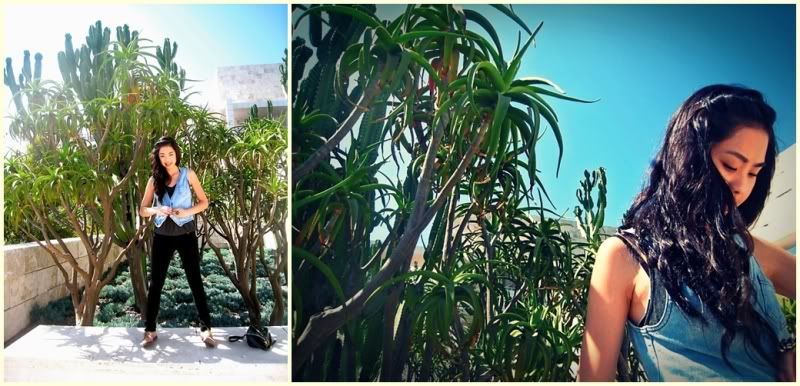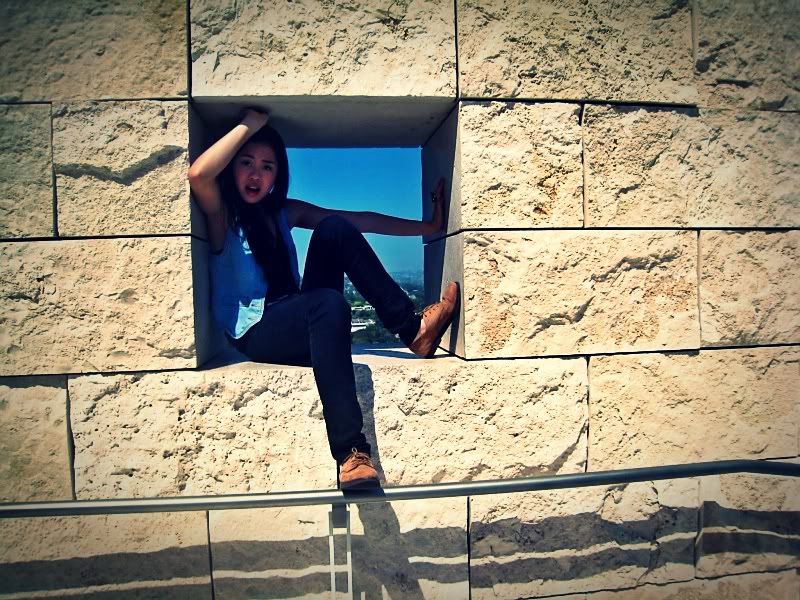 Thirsty? have a drink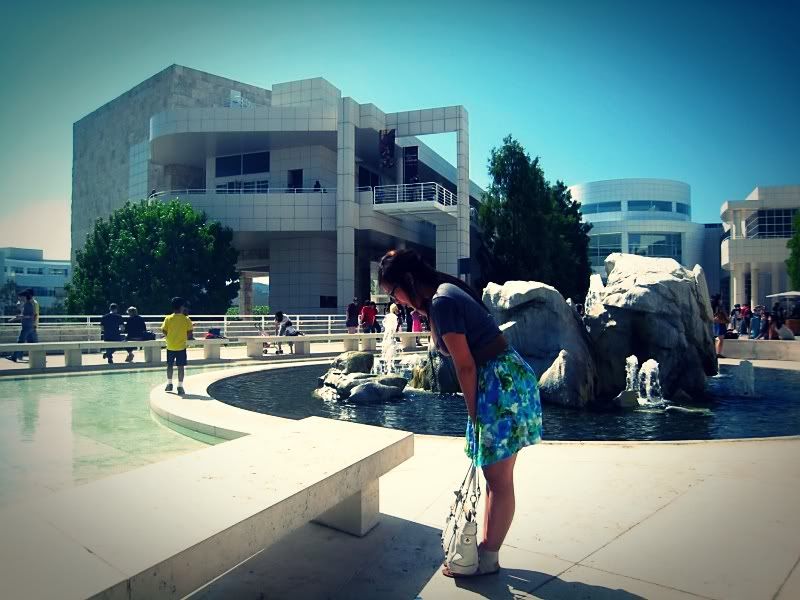 Kid waiting for his parents. Diane called him a seal.
Finish the day off with some Fat Burgers.